Welcome to History by George!
Here you will find a sampling of our vast inventory of historical antiques, coins, military collectibles and militaria from around the world.
We Buy, Sell and Trade antiques of all types.
Historical antiques of all types, antique coins, antique currency, vintage and antique papers, posters & paintings just to name a few.
Militaria, antique fire arms, antique weapons, medals & decorations, swords, knives, daggers, edged weapons, helmets, flags & banners, uniforms, posters, books, paintings and prints, World War collectibles, Civil War antiques and military collectibles.
Military collectibles, military antiques, medals, civil war, WWI, WWI, German, Korean, Italian, French, American and more.
If you are looking for something in particular for purchase or have items to Sell or Trade, please contact us directly for more information.
George & Ko Notarpole
---
Visit the Valley of the Sun Antique Dealer Association
---
ANTIQUE GUN & MILITARIA SHOW
It's a great little one day show with lots of stuff!!! We may even still have some tables available. Set up, get rid of those duplicates, and buy something new!!!
ANTIQUE GUN & MILITARIA SHOW - TEMPE, ARIZONA
Militaria of all types from all countries and eras welcome.
Buy-Sell-Trade-Swap-Fun!
SATURDAY - October 21st, 2017 - 10:00 AM to 3:00 PM
At the Holiday Inn located
at US 60 and Country Club Drive in Mesa
Admission $5.00
All guns MUST be pre-1898 production.
No ammunition allowed.
Sponsored by:
Stewart's Military Antiques and History, by George!
Sales/show tables at the show are limited to three per person due to hall size limitations and rent for $50.00 each.
Contacts: Information: George Notarpole (480) 898-3878
Table Reservations and Exhibitor Set up times:
Larry & Terri Stewart (480) 834-4004
Featured Products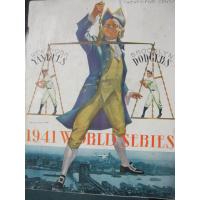 1941 World Series program. Dodgers and the Yankee ...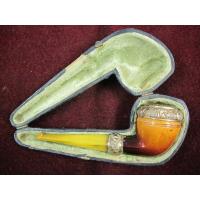 Now here's an interesting item. A very fancy ...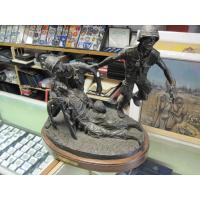 Beautiful lost wax test bronze of the Vietnam Memorial ...
New Products February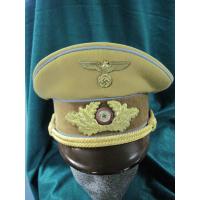 Party Official's visor, Ort level with pale blue pi ...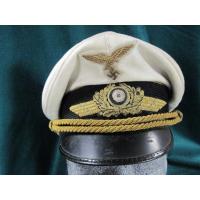 Lovely, nicely aged summer style white uniform Gen ...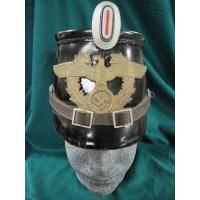 Exceptionally rare water police shako. Vulcanized ...